About the Women + Health Care Reform Coalitions
Thanks to the generous support of The California Endowment, Essential Access Health convenes the Sacramento Women + Health Care Reform coalition.
Coalition members collaborate to ensure that women's health is recognized, prioritized, protected and expanded as our health care system continues to evolve as a result of California's implementation of the Affordable Care Act. Launched in 2013, the coalition includes a diverse group of over 150 providers, advocates, community-based organizations and policy makers interested in advancing women's access to health care.
Coalition members develop and advance a shared policy agenda, partner to inform young women, women of color and low-income women in the communities they serve about health coverage options and where and how to receive health care – regardless of coverage status. Members also engage women in their communities in efforts to ensure that they have affordable and timely access to the quality health care they need and deserve.  
The Sacramento Women + Health Care Reform coalition also works with the The California Endowment's Building Health Communities Health Access Team in Sacramento.
If you have questions about the coalition or would like to join the coalition, please contact us.
Sign up for the Coalition Mailing List
Coalition Resources
Coalition members and other partners serving women and families in Sacramento can download the following resources:
Find Your Path to Coverage and Care Flyers
Developed in collaboration with Sacramento and Bay Area coalition members, this community-tested flyer includes coverage options available to women across California and can be modified to include local health coverage enrollment partner information. The flyers are availble in three versions:
Sacramento Women's Guide to Coverage and Care
Developed in collaboration with coalition member organizations, the community-tested guide includes coverage options available to women in Sacramento County, steps to sign up for coverage, tips on how to use + maintain health coverage, and linkages to local community-based organizations. Community partners can leverage the guide to inform their patients and clients about their health coverage options, how to sign up for coverage and use their new coverage benefits. The materials can be used year round to share information about Medi-Cal and Covered CA's special enrollment options.
The guide can be downloaded as a full document with all options, or shorter versions are available that only cover the option you require.
"Pathways to Coverage + Care: Fulfilling the Promise of Health Care Reform for Women" Focus Group Findings + Results
This report summarizes the provides a snapshot of women's knowledge and understanding about new health coverage options and the barriers that still exist regarding health coverage enrollment, retention, and timely access to health services.
Download the "Pathways to Coverage" Report (PDF)
Legislative Lobbying Capacity Building
This PowerPoint developed for coalition advocacy days includes a refresher on the legislative process and steps to successful meetings with a legislative member or staff. Coalition members can use this presentation and adapt it to meet their needs to help build stakeholder capacity to be successful advocates.
Bay Area and Sacramento Women + Health Care Reform Outreach and Education Toolkit 
Download this toolkit with practical tips, resources and best practices developed to support coalition members and other women's health advocates conduct outreach and education activities to increase awareness about health care and coverage options among women in their communities.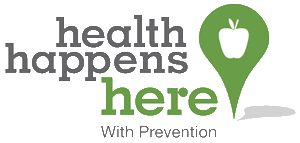 Essential Access Health is a proud participant of the Health Happens Here Campaign to support improved health outcomes of all Californians through promotion of quality sexual + reproductive health care for all.
Contact us if you would like to join our coalition or have any questions about coalition meetings and activities.
Sacramento
Sacramento Women + Health Care Reform coalition members currently meet on a quarterly basis. Coalition members include: